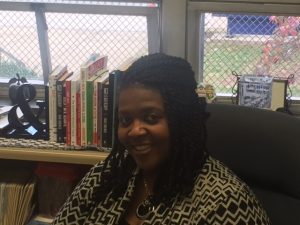 Message from the Principal
It is truly an honor to be the Principal of the Aloysius L. FitzPatrick Elementary School! I look forward to serving the students, parents, staff and community.
The FitzPatrick motto of, "Your Future Begins Here" will continue to be the heart of our work. It is with hard work, dedication, and passion that we will strive to provide our students with the best educational experience possible.  We will continue to focus on high quality instruction, student engagement, increasing academic rigor, and utilizing effective instructional strategies that meet the needs of our diverse learners.
Character development is also an integral part of our instructional program. Students will be encouraged to set academic goals and take ownership of their behavior in a safe, nurturing environment that demonstrates school pride and respect for self and others.
Our school-wide "Fitz-Focus" behavior expectations are to:
1.            Be Respectful
2.            Be Responsible
3.            Be a Peaceful Problem Solver
I am looking forward to a very exciting school year and to building positive working relationships with those who have a vested interest in the success of our students.
Working together, we can make it work!
Warmest Regards,
Ms. Karen T. White